TWU International to Survey the membership
​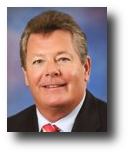 Harry Lombardo, TWU International President, Made a commitment at our 24th Constitutional Convention to empower the membership and support the locals.
The survey is being mailed out to you in the next several days by the International. This survey which Harry believes is critically important and is meant to gain feedback on how the International communicates and prioritizes the needs of the members as well as gauge the issues and interests of importance to you.
Harry is requesting that all members fill out and return the survey once they receive it. In addition, the survey can also be completed online at www.twusurvey.com. Their goal is for each Local to have at least a 25% participation rate and he is confident we can see those results. As an incentive to participate, those filling out the survey will become eligible to win merchandise from ShopTWU.com.